What is the St. Albert & District Chamber of Commerce about?
The St. Albert and District Chamber of Commerce is a membership, needs-driven organization, dedicated to providing a range of services and activities to fill current and emerging needs of the community and members we serve.
We provide a forum for the analysis of issues, trends, opportunities and accomplishments that impact our membership specifically and St. Albert's business community in general. As a group, our members are able to share information and insights for the benefit of the local business community.
We interpret and report on changing governmental and economic conditions affecting the business environment. We represent the interests of our members in dealing with legislators and government officials by active and constructive participation in the legislative and administrative process.
We are dedicated to enhancing both the profile and image of our members.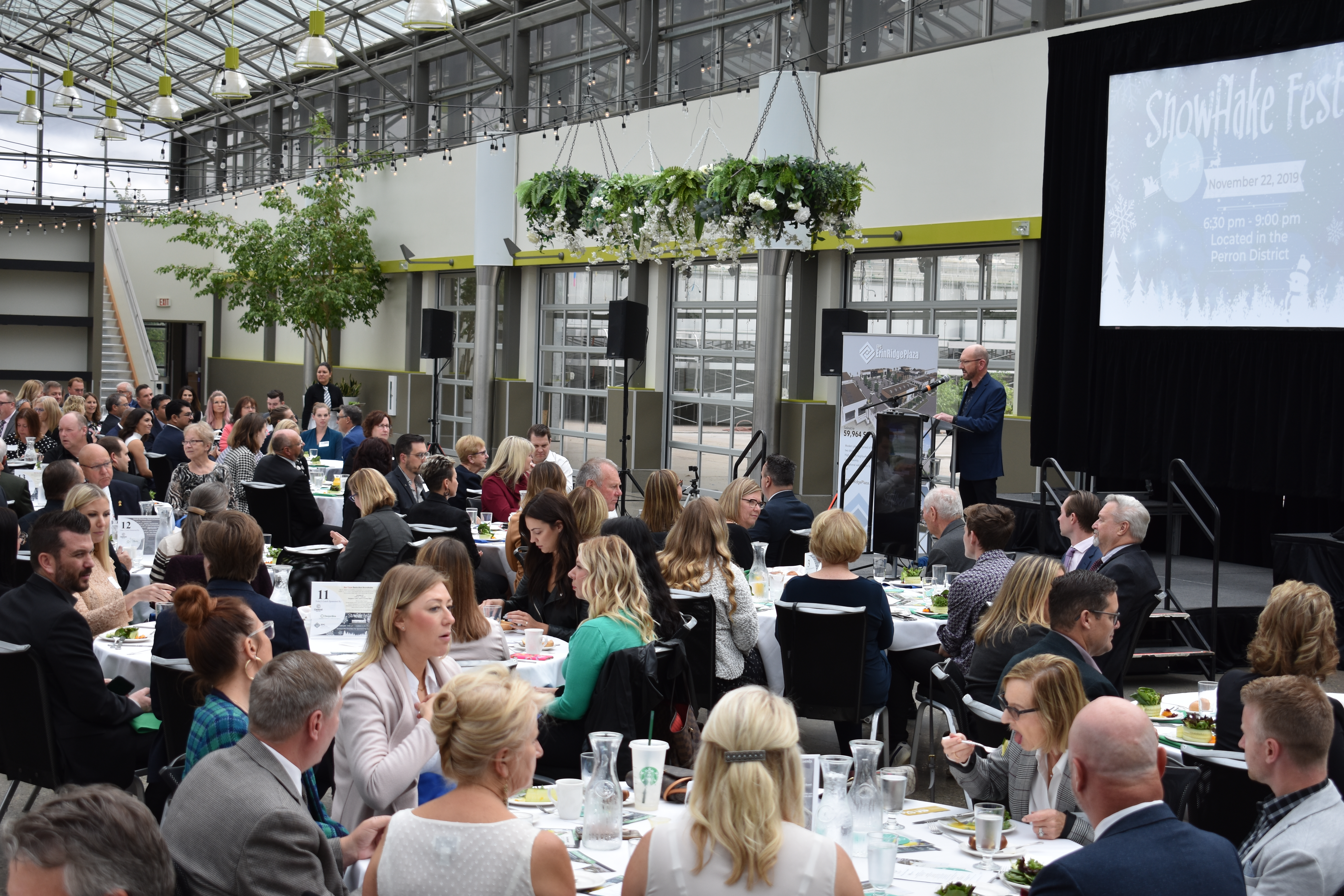 Our community has a thriving business environment.
The St. Albert and District Chamber of Commerce is a champion of ideas; leading, inspiring and advocating for our community, facilitating change and growth while creating a fertile environment for businesses, partnerships, and residents.
Integrity: We act ethically with honesty and transparency and professionalism. It's not just about doing the right thing; it's about doing it the right way.
Creativity: We explore better ways to serve our members and community. Potential and possibility drive us to ask 'what if?'
Passion: We are enthusiastic about what we consider, undertake, and promote. We are invested in our projects and take pride in our accomplishments. Our work is important to us.
Collaboration: We use approaches that are open and inclusive. Together we achieve more than we ever could on our own. We are a collection of driven individuals who want to see business succeed.
Advocacy: We champion the cause of others to the greater benefit of all. We facilitate real change through our work with many levels of chambers and government.
Relevance: We exist because our members see value in our work. We are an effective organization working on behalf of members to provide services and solutions to their needs, and those of the broader community.