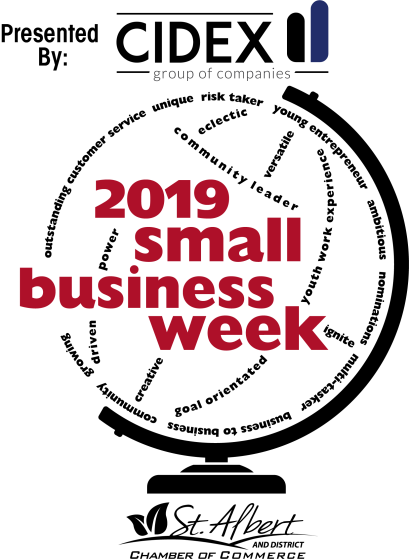 The St. Albert and District Chamber of Commerce supports small business - and you should too! Join us in celebrating the small businesses of our community during Small Business Week.
Held in late October, the Chamber organizes this national week locally to recognize small business success and its important contributions to our community. Help us kick off the week at our Business@Lunch event, taking place the Wednesday leading up to the week.
Join us for breakfasts, lunches, and after hours events featuring speakers who have taken their small business to the next level. The week of activities culminates with our Awards of Distinction ceremony where we honor and recognize the contributions and achievements of the businesses in our community. The red-carpet event gives representatives the opportunity to dress to impress! Many winners of our St. Albert Awards of Distinction go on to win awards at the provincial level for their business success.