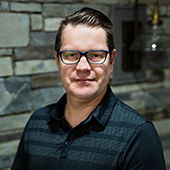 Curtis Crouse - 2021 Chair
Curtis Crouse and his wife Sheyanne live in St. Albert with their daughter, Sloan and dog, Chaos. Curtis graduated from the University of Lethbridge in 2006 and bought A-1 Heating from its founder in 2012. Curtis enjoys getting involved in the community and being part of a flourishing city!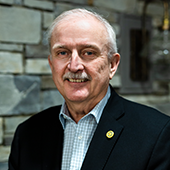 Garry Wetsch Q.C. - 1st Vice Chair
Garry Wetsch served on the City Council of St. Albert from 1974 to 1977 and has been with Landrex Inc. since 2010. Garry and his family are strong supporters of shopping local with businesses that have earned their trust through quality, integrity, and friendliness. He has been involved with the Chamber for three decades and believes that it is the heart and soul of the business community.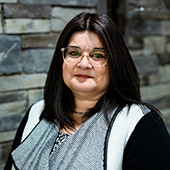 Julie Quantz-Kovac - 2nd Vice Chair
After studying marketing and working for a Toronto marketing agency, Julie Quantz-Kovac decided to go into business for herself and fulfill her dream of entrepreneurship.  She and her husband Joe started Oil City Signs Inc. as a home-based business in 2012 and now have a shop in Riel Business Park.  Julie recently served three terms on the city's Economic Sustainability Advisory Board (ESAB).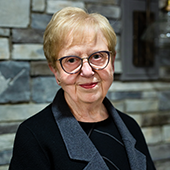 Margaret Mrazek Q.C. - Past Chair
Marg, a lawyer in private general law practice with emphasis in health and corporate law matters, is now semi-retired.  She has been an active member of the Chamber since 2010 and previously served on the Board from 2012-2015.  Marg joined the Board again in 2018 serving as chair of the Government Affairs Committee in 2018 and 2019 and Chair of the Chamber in 2020.  She has extensive history of community involvement and currently serves on the City of St Albert Economic Sustainability Advisory Board (ESAB). Marg has been a long-time advocate for a business friendly environment that fosters  increased economic development in St Albert. She has also been an advocate for the Lakeview Business District and therefore pleased to see steps being taken for the development of this area.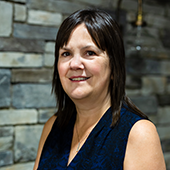 Connie Clark - 2021 Director
Connie Clark is the owner of Mission Computers and is excited to play an active role with the chamber again.  As a business owner since 1991 she has been honored to serve on the board of St. Albert Further Education as well as a previous role as Director for the Chamber back in 1995.  She is passionate about learning and helping others so being a part of the Chamber is a welcomed opportunity.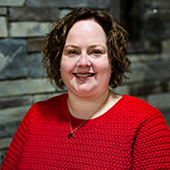 Jillian Creech - 2021 Director
Jillian Creech is the General Manager of St. Albert Centre - Primaris Management Inc., and she became a board member to help contribute to the thriving and relevant business environment in the special and vibrant community that is St. Albert.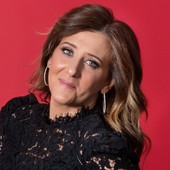 Rosanna Fischer - 2021 Director
Rosanna Fischer is the Co-owner/Vice President of KDM Management Inc. as well as Co-Owner of RE/MAX River City.  Rosanna is a dynamic force in the workplace and uses her positive attitude and tireless energy to encourage others to work hard and succeed.  Philanthropic at heart, Rosanna gives back to the community in numerous ways.  She currently sits on the Boards of SCHF, SACF and is President of KDM Helping Hands.  In 2019, Rosanna was the recipient of the Lynda Moffat Woman of Distinction Award.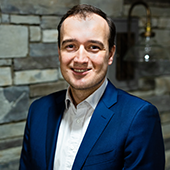 Mel Garbe - 2021 Director
Mel  Garbe is a Lawyer and founder of Lift Legal. He is passionate about helping families and businesses in St. Albert & Edmonton achieve their legal goals in a way that elevates them to new heights. Mel is a devoted father to three amazing boys who he is raising with his wonderful wife Rebecca. He is a passionate entrepreneur and understands the work and devotion that goes into building a business, and in turn the importance of having outside service providers who are committed to helping businesses grow and succeed.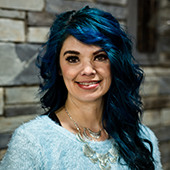 Angie Hampshire - 2021 Director
Angie Hampshire is the Print Sales Manager at the St. Albert Gazette. Although new to the community of St. Albert, she brings with her almost 20 years of print experience including Publisher of one of the Great West papers. A mom to 4 children, 3 being adults and one still in elementary, she and her husband are thrilled to be living in such a vibrant community.  Angie has been volunteering for as long as she can remember. From daycare boards to mental health foundations and everything in between. She is eager to be a part of the Chamber Board.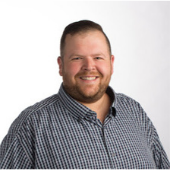 Pat Kehdy - 2021 Director
Pat Kehdy is the Regional Manager for the Canadian Brewhouse. He started as a Bartender in 2012 and has worked his way up through the organization to his current role.  He loves supporting the community and giving back as much as he can. He has an amazing wife Candice and a 5 year old boy named Jett who keeps him busy on his down time.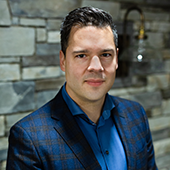 Paul Lanni - 2021 Director
Paul Lanni is the President & CEO of Averton, a private real estate development company with communities throughout Alberta and Ontario.  Averton is a leader in innovative residential design and progressive community vision. Paul is a Fellow of the Chartered Professional Accountants of Alberta. In addition to serving on the Chamber Board, Paul is an Executive Director of the Canadian Homebuilders Association - Edmonton Region, a Director of the Royal Alexandra Hospital Foundation, and is also a member of the St. Albert Economic Sustainability Advisory Board.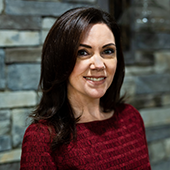 Shawna Randolph - 2021 Director
Shawna Randolph is one of the most well-known communicators in Alberta. With nearly thirty years of combined experience in television journalism, media relations training/consulting and representing organizations as a spokesperson, she knows that an organization's reputation and profitability depend on how the targeted ''public'' supports and understands its goals and policies. Shawna has provided volunteer communications support as a Director with both the Royal Alexandra Hospital Foundation and the Valley Zoo Development Society in the past.