Community Service Recovery Fund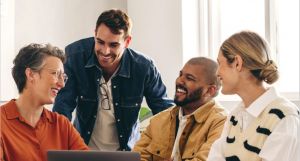 The Canadian government has announced a $400 million investment to the Community Services Recovery Fund to support non-profits, Indigenous governing bodies, and charities as they cope with the pandemic's long-term effects and strengthen the sector as it makes its recovery. The fund aims to tackle persistent and complex social problems faced by communities, while enhancing the capacity of Community Service Organizations.
Applications for the fund are open and must be submitted by February 21, 2023, at 5:00 PM PT. Funded projects must fall under one of the following categories:
Investing in People: The funding will support one-time projects focused on recruiting, retaining, engaging, and supporting staff, volunteers, and boards.
Investing in Systems and Processes: The funding will support projects that improve an organization's internal systems and processes, such as management systems, communications plans, and fundraising strategies.
Investing in Program and Service Innovation and Redesign: The funding will support projects primarily focused on redesigning programs and services using insights gained during the COVID-19 pandemic.
This investment is an opportunity for qualified Community Service Organizations to adapt and strengthen their organizations during these difficult times. Eligible organizations are encouraged to apply before the deadline and select the focus area that best aligns with their project's goal.
Visit the Community Service Recovery Fund